The ALLERIT PV has a special construction that allows the hose to be bent empty. This hose is therefore particularly suitable for intermittent conveying under changing pressure loads, and above all for alternating operation under pressure and vacuum.
It can be combined with all flange types and is also supplied with sleeves, and with extended sleeves on request.
The core is technically smooth. The hose surface is corrugated and patterned.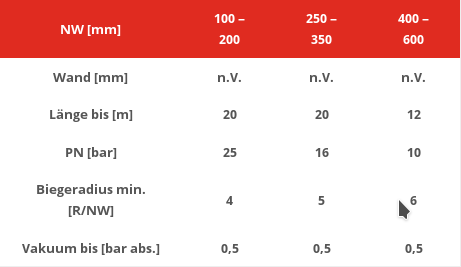 Technical Data Allerit PV
Usage
The application as a loading hose or as a vacuum hose for large nominal sizes are areas in which it brings its particular advantages to bear.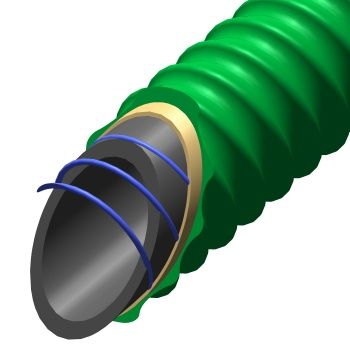 Schnittbild Allerit PV