The hoses of this type are corrugated on the inside and outside, a steel wire spiral is incorporated in the outer areas of the corrugation. Allerit P is built with an elastic textile insert, which gives it a very high degree of flexibility.
The hose is not suitable for operation under pressure. The hose type ALLERIT PD is a variant that is also suitable for slight overpressure.
Both the core and the hose surface are profiled.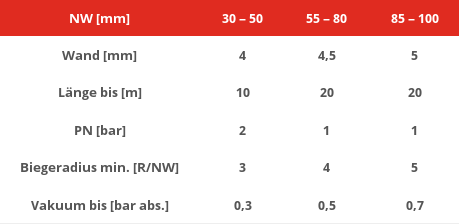 Technical Data Allerit P
Usage
The ALLERIT P is a highly flexible suction hose that is preferably installed in a stationary manner. Its main area of ​​application is the extraction of exhaust gases and vapors as well as the conveyance of supply and exhaust air.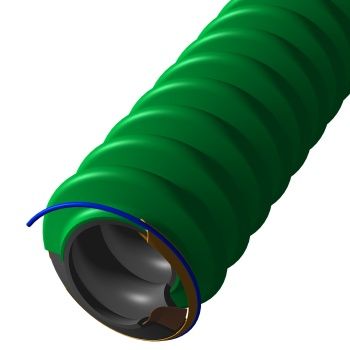 Profile Allerit P