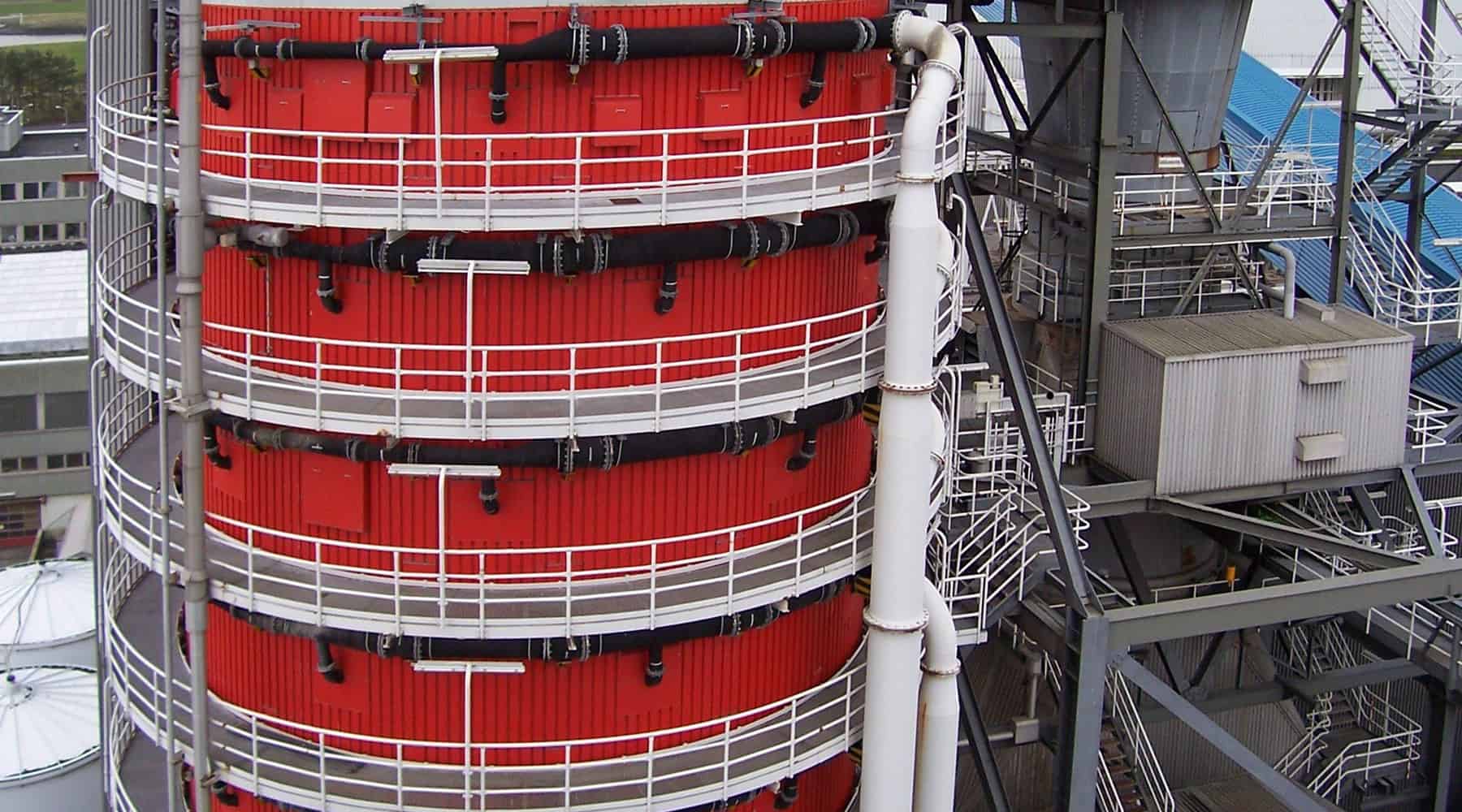 Distance bushers for screwing loose flanges
All flange constructions from immuG are screwed pressure-tight without additional sealing inserts. With loose flanges (types FL and FLR), the optimum sealing effect is achieved at approx. 20% compression of the sealing surfaces. The torques required for this are well below those usual for steel flanges. Tightening the screws stronger would compress the rubber too much and may reduce tightness over time irreversibly.
For safe and yet quick assembly, we offer distance bushers in the appropriate lengths, which are attached to the screws between the flanges. The flanges can be screwed until the sleeves are stuck between them. We recommend the use of distance bushers especially for the assembly of entire pipelines.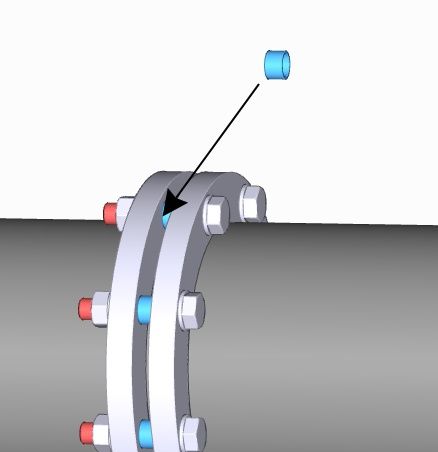 position of distance bushers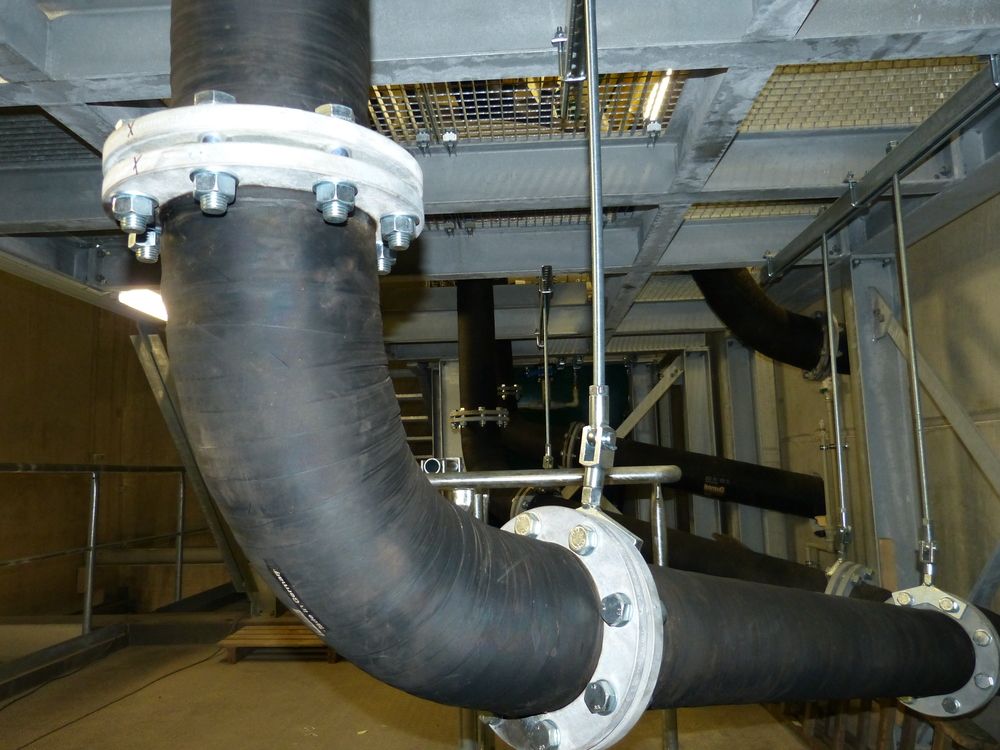 rubber pipe mounting
Flange holders
GUR-A

for mounting

The low weight of rubber pipe components and their self-compensating behaviour allow mounting with simple fixed bearings.

Our flange holders GUR-A are tailored to the rubber pipe system. Also for non-stiffened components (bends, branches, reducers, compensators) and inclined positions they offer firm support without pressure on the rubber body. By fixing the flanges, the rubber body is also relieved from their weight. All GUR-A are attached with 2 screws of the pitch circle to the outside of the flange. We offer flange holders in 2 versions:
"Plate": For pipes running on top of a steel construction, 300 mm long plates are suitable for supporting flanges from steel beams below.
"Long nut" : For a suspension from above, these flange holders end with a long nut M16. The connection to the steel structure can be established by a threaded rod - in the case of inclined lines with an elbow connector in between.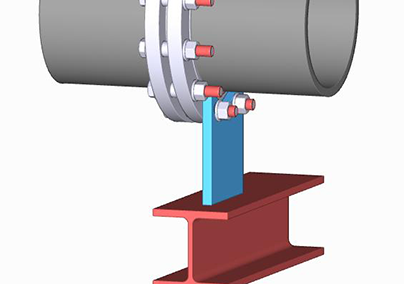 Flange holder 'plate' - horizontal line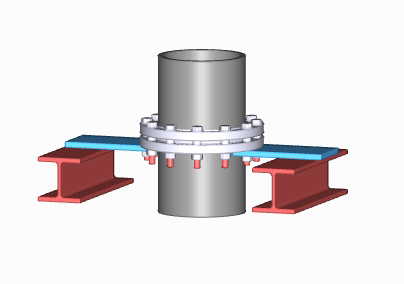 Flange holder 'plate' - vertical line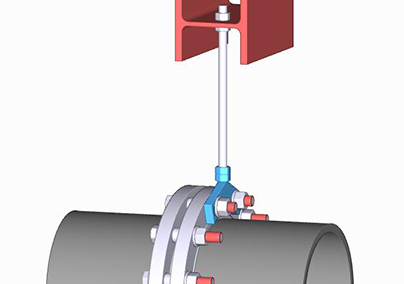 Flange holder "long nut"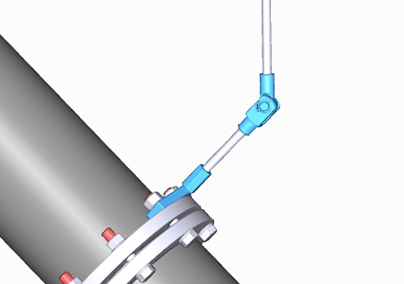 'long nut' with elbow connector
Clamps
Straight, horizontally laid rubber pipes can be mounted with the prescribed span (see Straight rubber pipes) in fixed bearings - like steel pipes. In addition to flange holders, clamps with a sufficiently large inner diameter can also be used. Within the span, rubber pipes remain rigid thanks to the built-in stiffening elements. On request, we will readily supply you with suitable clamps.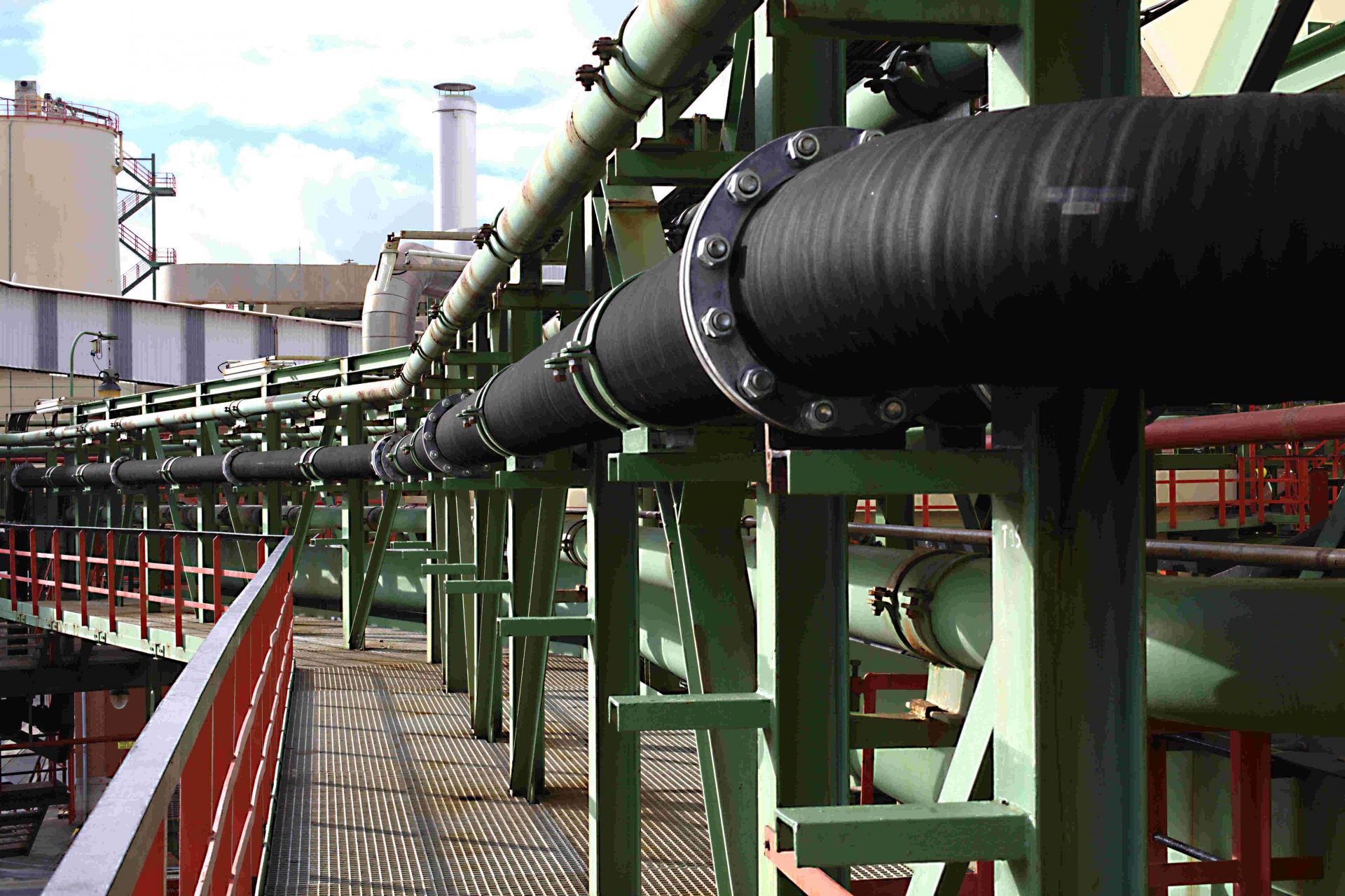 clamps for rubber pipes