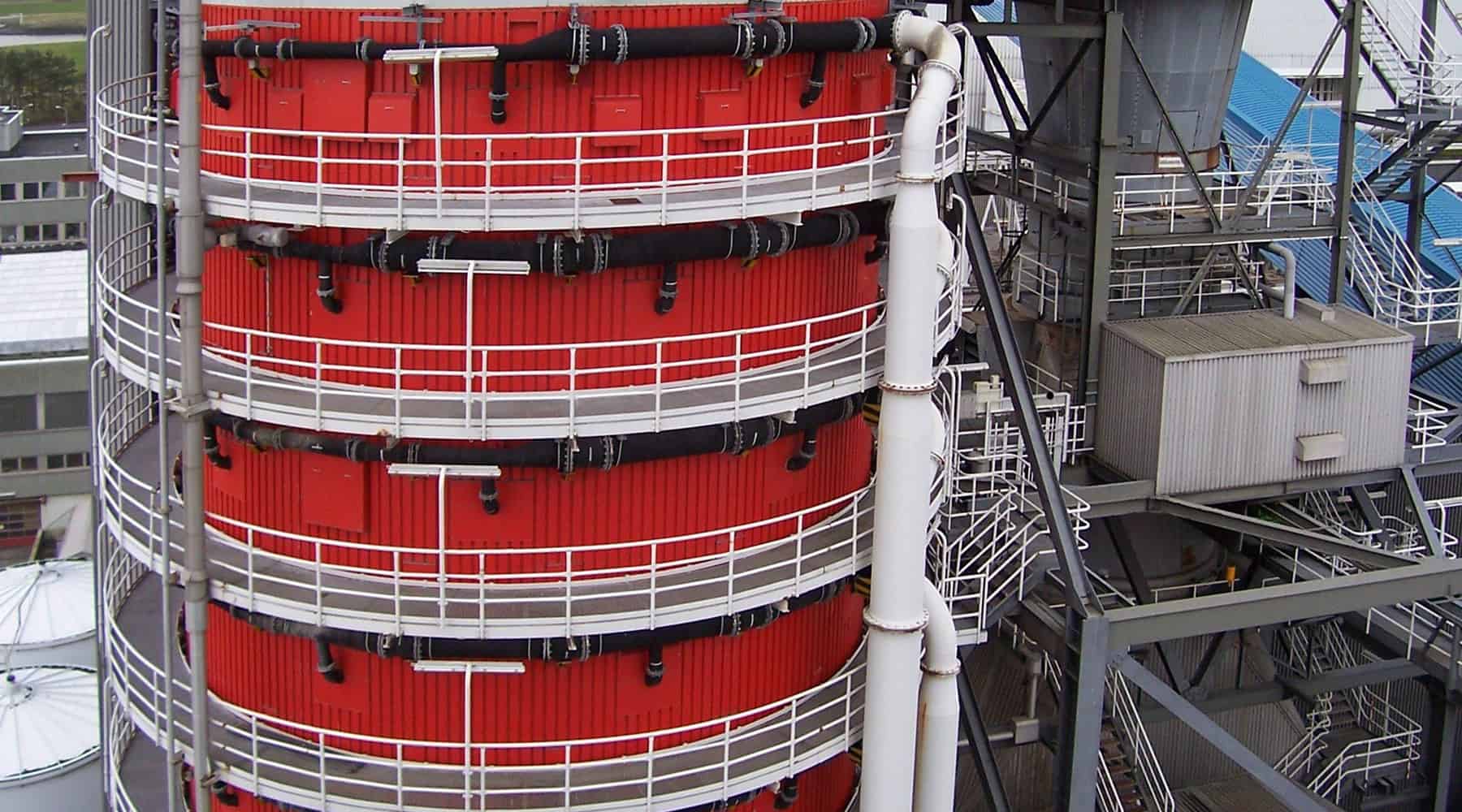 Loose flanges FL and FLR
Loose flanges can be used universally and are easy to install thanks to the free rotation of the flange. The characteristic element of the construction is the steel ring, which is anchored in the textile reinforcement and lies form-fit against the flange. It guarantees backlash-free transmission of forces between pipe and flange connection.
The FL design has the lowest weight among ImmuG's flange designs. A FL flange connection achieves optimum sealing properties when the sealing surface is compressed by app. 20%. As an mounting aid, we optionally offer distance bushers, see mounting accessories.
The FLR type is a variant of the FL with an additional metal plate in the sealing surface, which increases pressure resistance. This design combines the advantages of a flexible loose flange system and a robust fixed flange system. FLR flanges are particularly suitable for connecting rubber pipes with steel oder plastic pipes.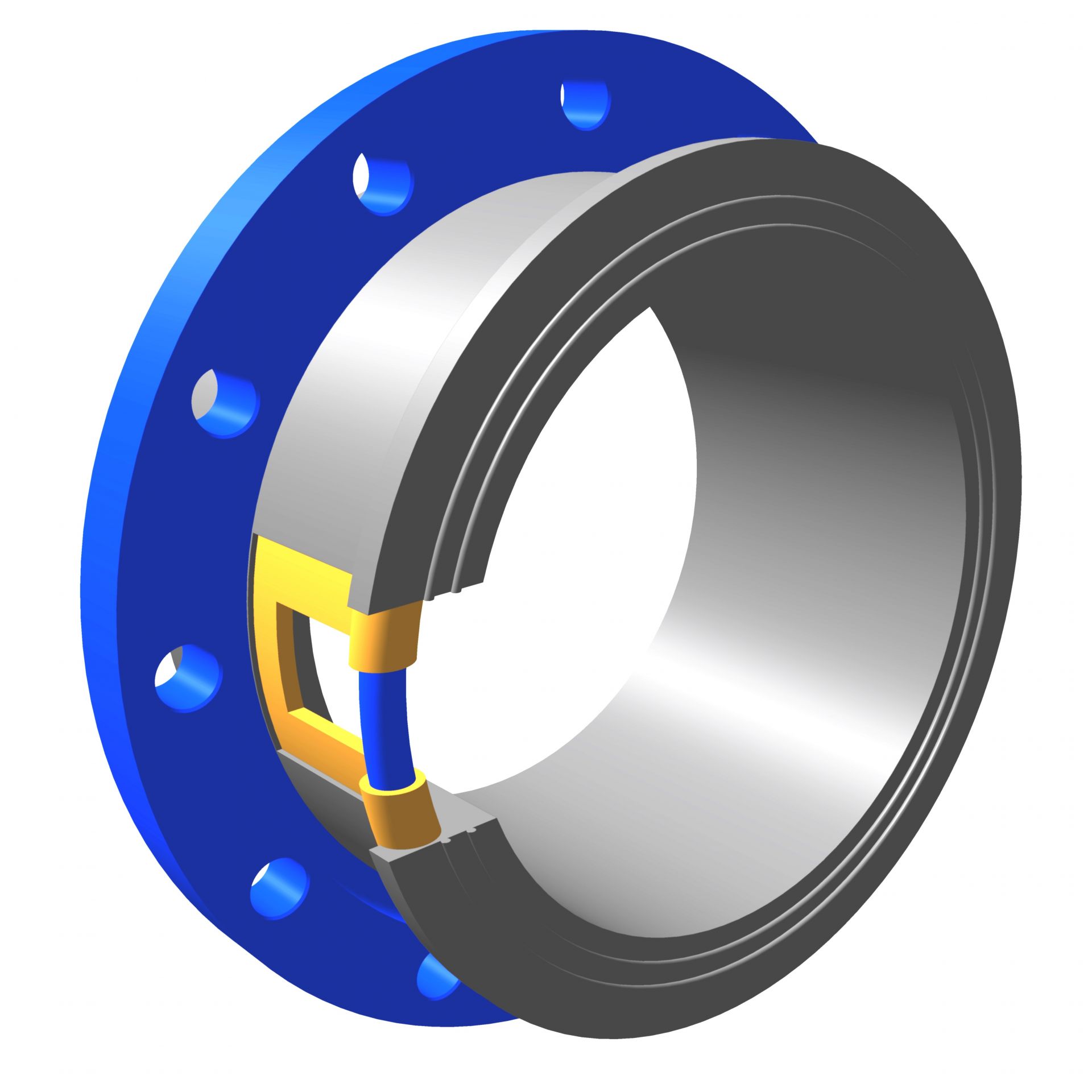 Loose Flange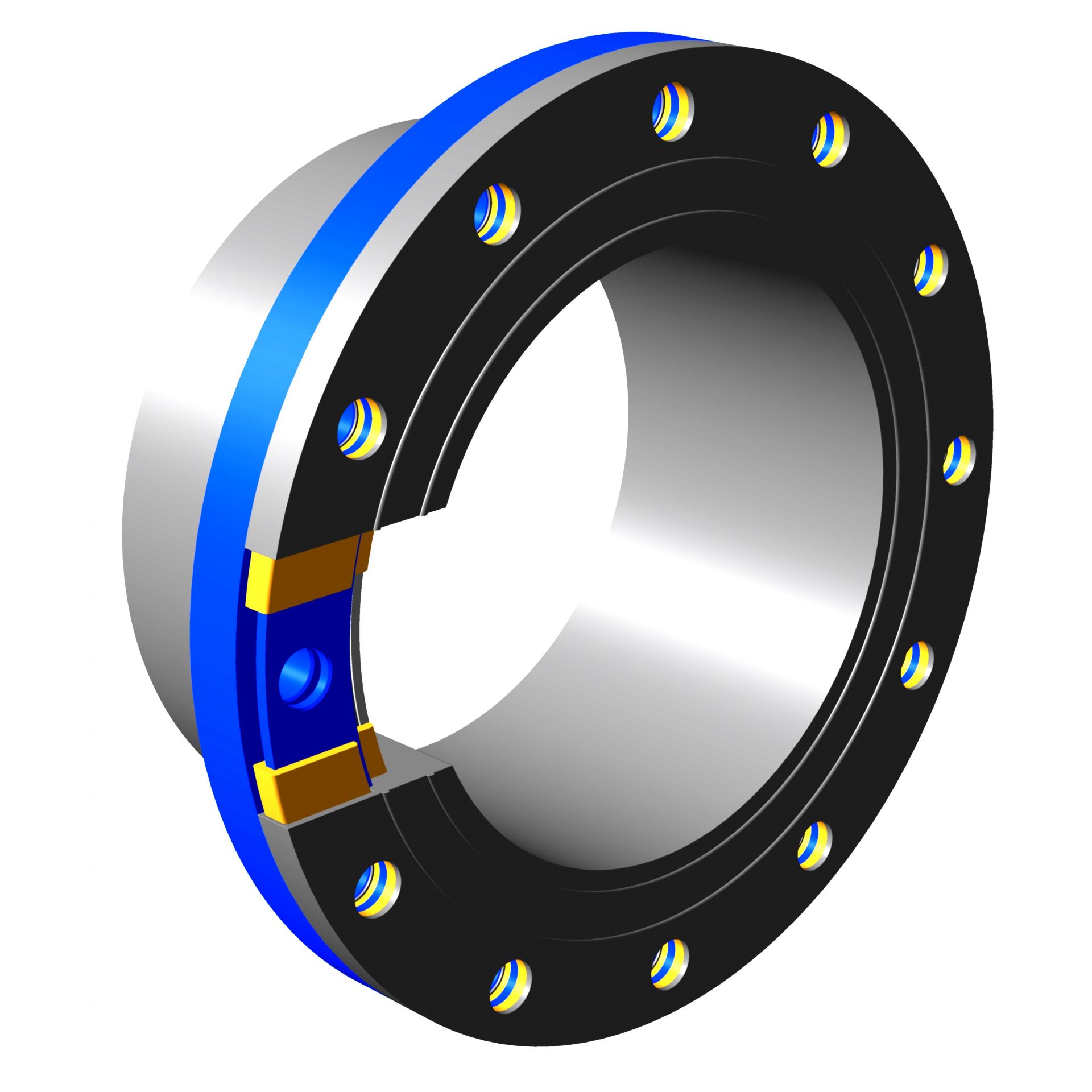 Fixed Flange
Fixed Flange FR
The large sealing surface made of wear layer rubber and metal discs makes the fixed flange insensitive to tilting during assembly and "squeezing" of the sealing surface. The FR flange is therefore particularly suitable for mounting under rough or cramped conditions.
Another advantage for very abrasive applications is the stronger wear layer in the flange area, compared to loose flanges. In this design, the textile reinforcements are fixed flat between metal discs in the sealing surface and direct forces from the pipe into the flange.
Nozzle with loose flange (SL) or fixed flange (SF)
In pipes with nozzle flanges, a steel nozzle is placed on the inner tubing. The textile reinforcements are anchored on the outside of the socket. This construction is suitable for extreme strain from longitudinal or side forces. Nozzle flanges are possible up to a nominal size of 300. Behind the socket's collar lies either a loose or a fixed flange.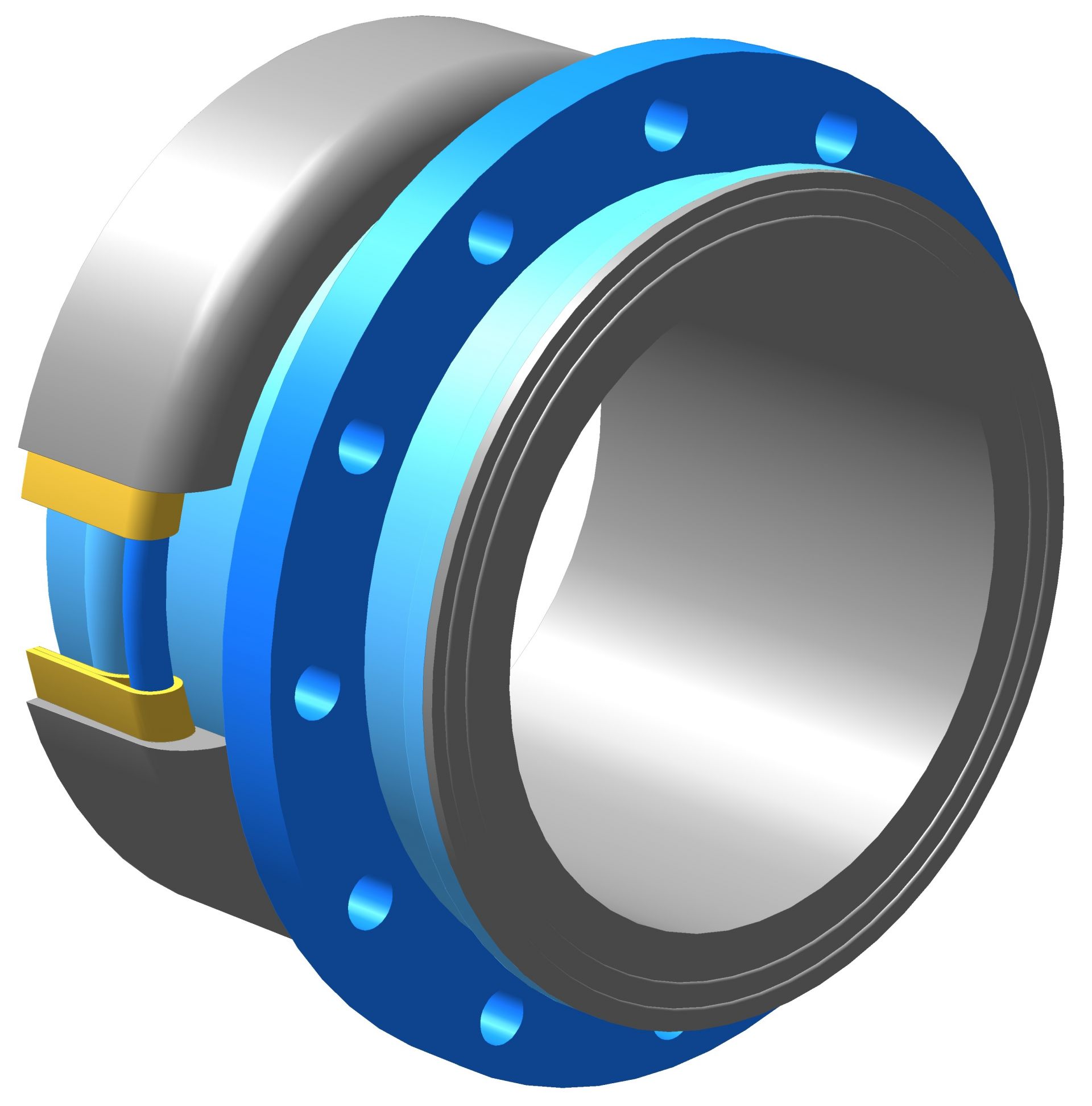 Nozzle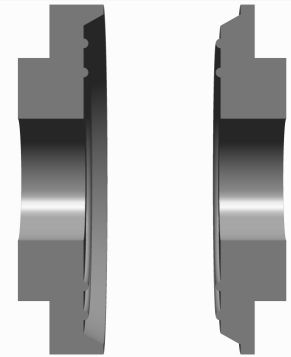 Center-sealing surfaces ZFB and ZFA
Center-sealing surfaces for loose flanges (ZF A and B)
When pumping highly abrasive suspensions, pipe transitions must be installed without offset in order to prevent turbulences and early wear. The positively and negatively shaped center-sealing surfaces facilitate the flush assembly of pipelines. They are available for nominal diameters from 80 to 300.