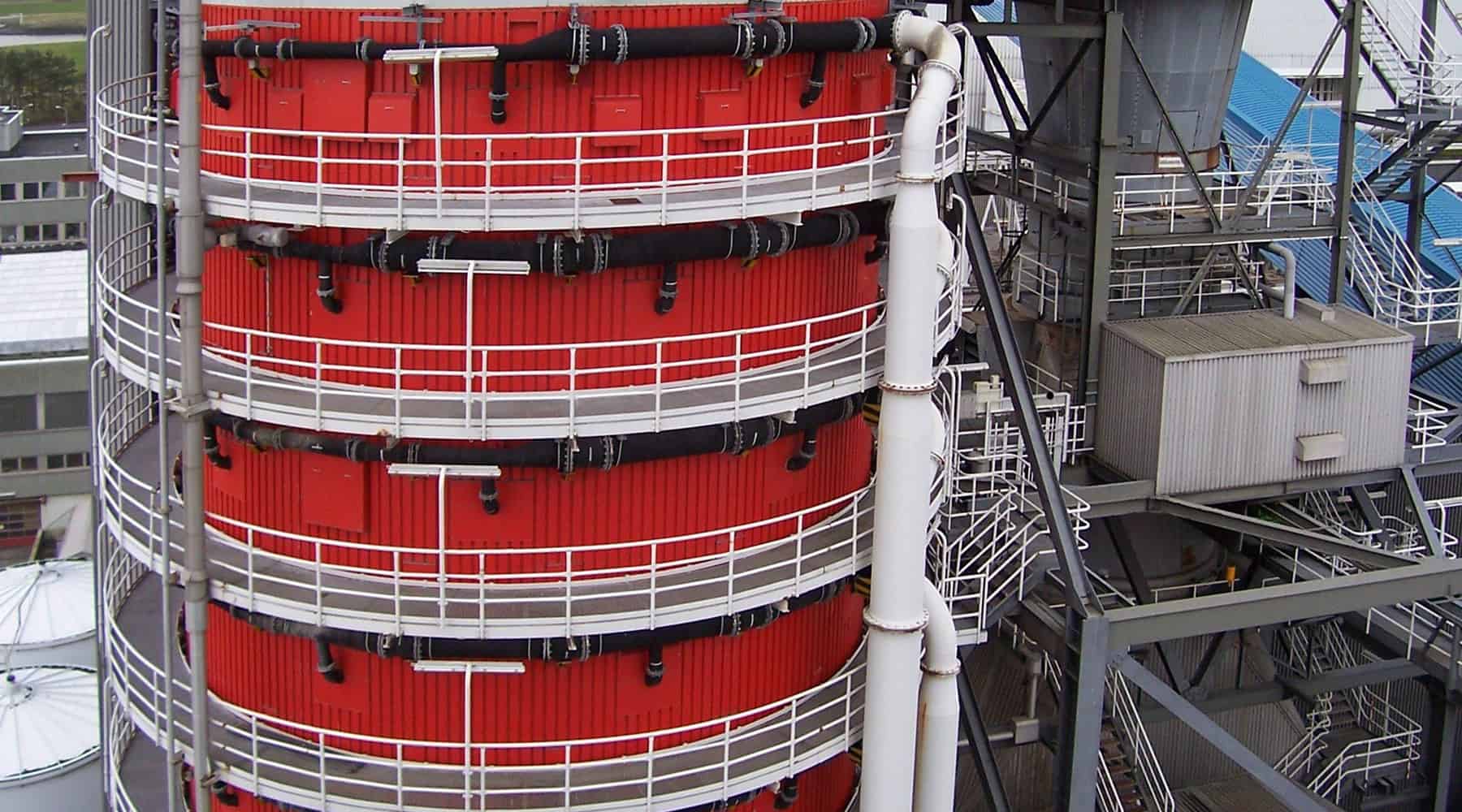 Compensators in pipelines dampen vibrations and equalize movements between pipe parts as well as pressure fluctuations.
Straight compensators GUR-K correspond to compensating reducers GUR-KR in terms of construction and behaviour - with the difference that the pipe diameter is constant.
Standard design
The inner bore of the standard design is smooth without a bulging hollow chamber, so that these advantages apply:
GUR-K allow an optimal flow.
The special textile reinforcement allows movements in axial, lateral and radial directions and absorbs pressure forces from the pipe.
The textile-reinforced rubber body acts as a strongly damped spring and ensures vibration-decoupling between line parts or aggregates.
In contrast to bellows expansion joints and other types of expansion joints, GUR-K do not exercise any force on counter flanges of pumps or other sensitive units. This is ensured by the special textile construction that keeps GUR-K stable in length under working pressure and absorbs pressure fluctuations solely through changes in diameter.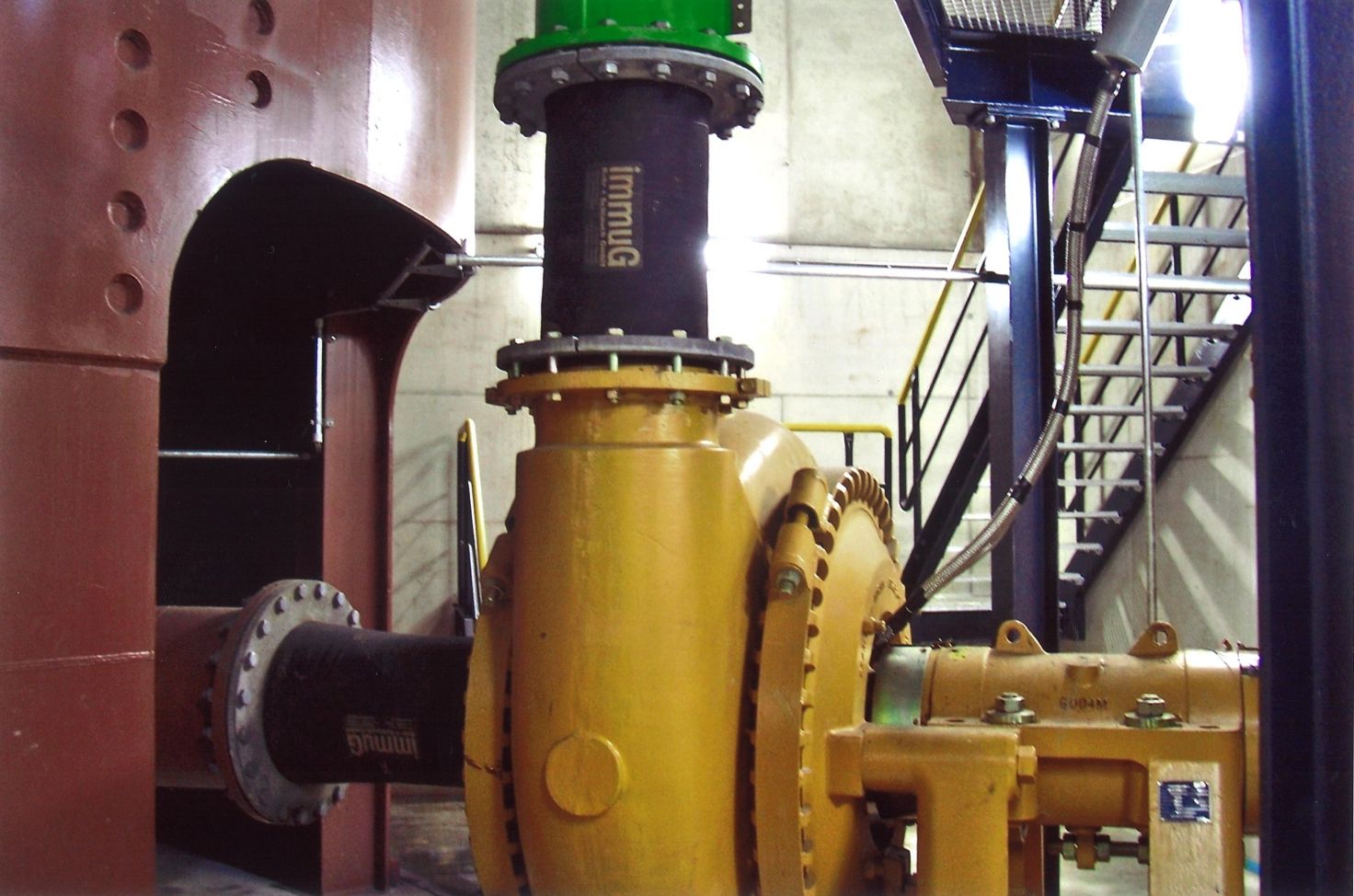 Standard compensators on suction and pressure sides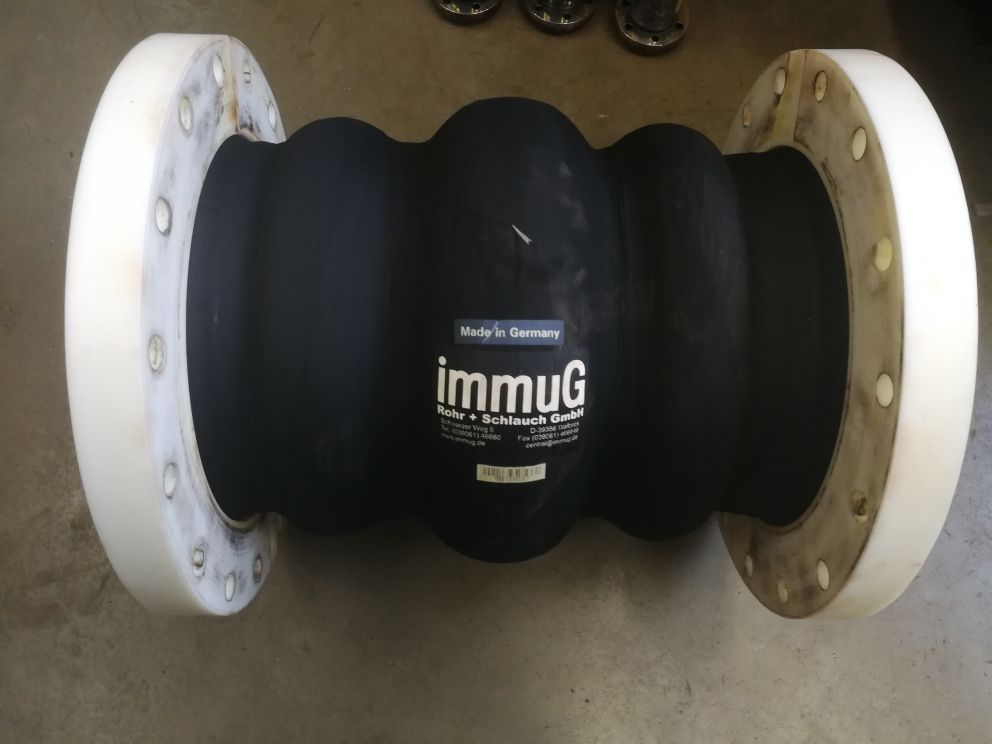 Compensator in compressible design
Compressible design
To compensate for the expansion of straight line sections, we equip GUR-K with one or more compressible hollow shafts, see product example beside. At higher pressures, we recommend to limit elongation by bracing up the flanges, by that keeping forces off the connecting flanges.
Dimensions
Nominal diameter (ND): 25 - 1200 mm
Minimum lengths: ND-dependent, at least 200 mm
Measuring or drainage nozzles up to NW 200 mm can be integrated.
We design each component individually and can take your conveying conditions, connection dimensions and spatial restrictions into account.