Suction Pressure Hose Allerit SR
The ALLERIT SR differs from spiral hoses in that it is reinforced with steel rings as vacuum support. This ensures the extreme vacuum resistance of the hose and its great flexibility both when empty and under full vacuum.
The ALLERIT SR is typically used as a suction hose for conveying abrasive and corrosive suspensions and liquids. The advantages that the hose offers in this application come into play particularly with larger diameters. It ensures a secure hose connection between connection points that carry out strong relative movements to one another during operation.
The core is technically smooth. The hose surface is fabric-textured and widely corrugated.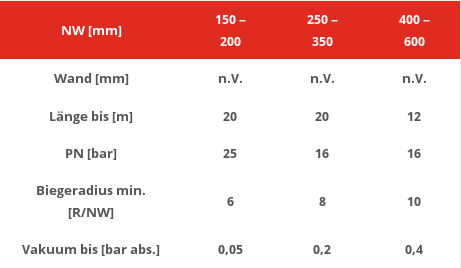 Technical data Allerit SR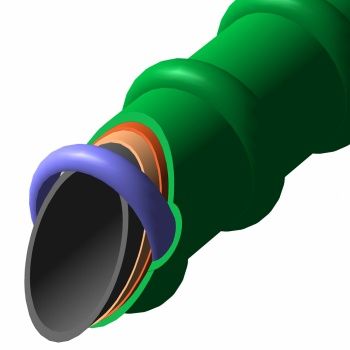 Profile Allerit SR