Suction Pressure Hose Allerit FA
ALLERIT FA is a pressure and suction hose with high flexibility, which guarantees the pronounced corrugation of the hose surface. Its basic properties correspond to those of the ALLERIT C, and the areas of application of both hose types are the same.
The ALLERIT FA has a smaller bending radius than the ALLERIT C. It is suitable for assembling hose lines in confined spaces. It is preferably used with medium nominal widths. The hose type is primarily suitable as a pressure hose, but it can also be used up to medium negative pressures.
It can be combined with all types of flanges and is supplied with sockets, including extended ones.
The core is technically smooth. The hose surface is corrugated and fabric textured.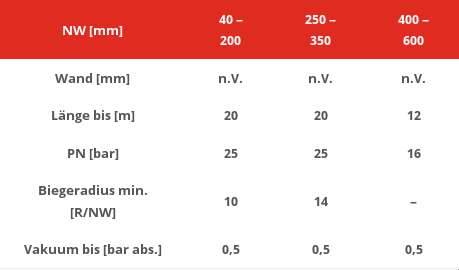 Technical Data Allerit FA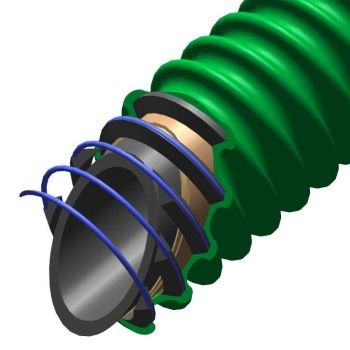 sectional view Allerit FA