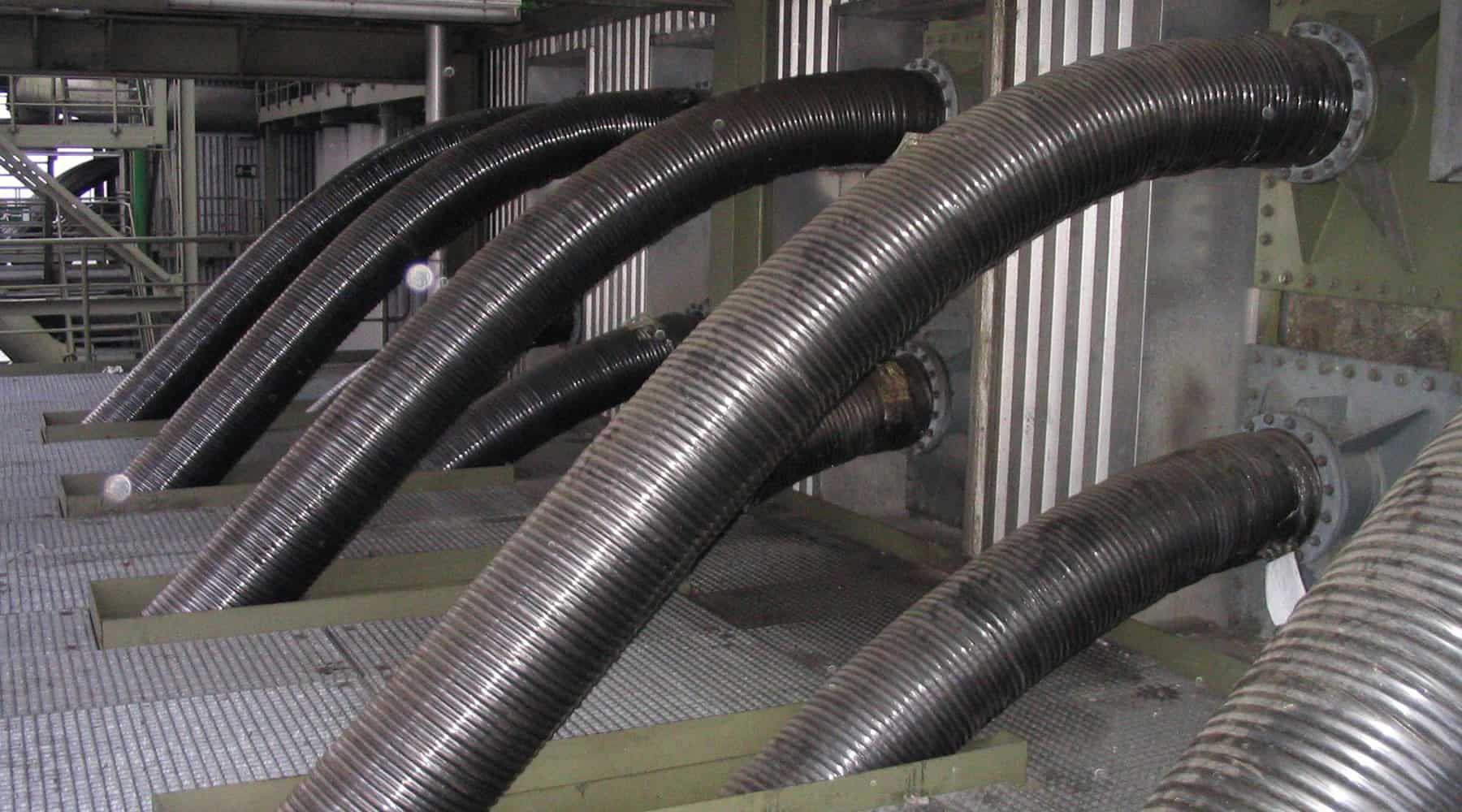 ALLERIT TE is the universal pressure hose for a wide variety of conveying tasks.
The pressure carrier is high-strength textile cord. It cannot be used as a suction or vacuum hose. It has no built-in spiral and can therefore kink when it is bent without pressure. This behavior is reversible under pressure.
ALLERIT TE can be combined with all types of flanges and is available with sockets, also with expansion. The core is technically smooth. The hose surface has a smooth fabric pattern.

Technical Data Allerit TE
Applications and special constructions
A large number of special constructions are available under the name ALLERIT TE, for example expansion hoses, hoses for the highest pressures and hoses with reduced flammability according to different fire classifications. A typical hose from this group is the railway brake hose, which is supplied in a tested and approved design in various dimensions and designs.
Other important special designs are hoses with heat protection jackets for use as cooling water hoses in steelworks, hoses with built-in heating wires, non-conductive constructions as cable protection hoses and others.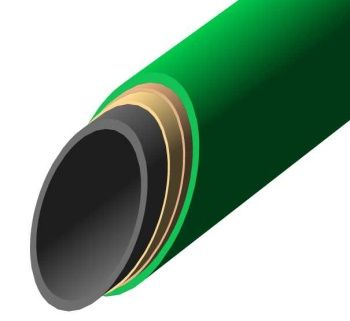 Profile Allerit TE